The best beaches in Istria: where to find the perfect place for sunbathing and swimming
With crystal-clear waters, charming coastal towns, and stunning landscapes, Istria has become a sought-after destination for beach lovers and sun seekers alike. In this blog post, we'll explore some of the best beaches in Istria, each offering its unique charm and allure.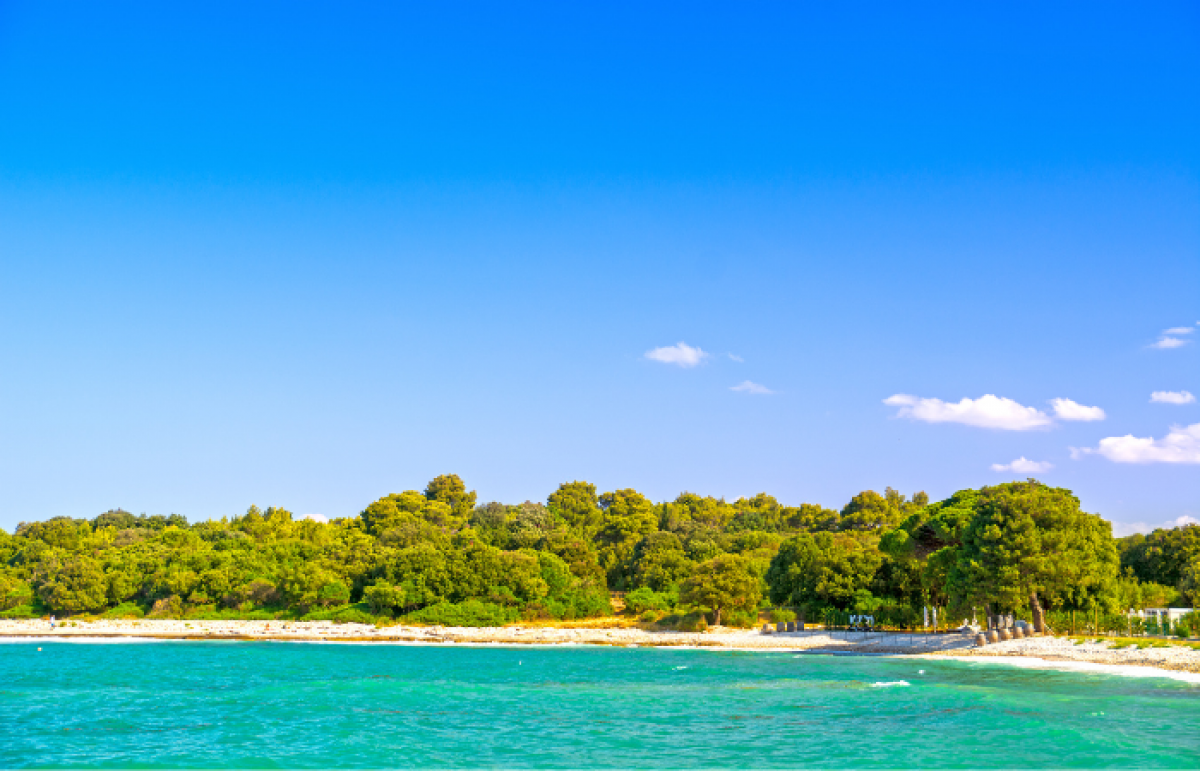 Valbandon Beach
Valbandon Beach is located in the village of Valbandon, part of the popular Fazana resort, along Istria's west coast. It is the longest beach in the area, ideal for leisurely walks at sunrise or
sunset. With its shingle beach and white sandy shore, it offers ample space for sunbathing. The beach is well-equipped with shops, restaurants, a playground, and a promenade, making it a favored destination for a fun family beach day.
Hawaiian Cove Beach
Hawaiian Cove Beach in Pula, located at Verudela Peninsula, offers a mix of pebble and rocky areas. It has medium-height rocky sides, perfect for water jumps, while the entrance is gentle, ideal for families with kids. Its popularity among the younger population may be due to its resemblance to Hawaii, with high waves during Jugo in the cove. It is easily accessible by car or
bus.
When in Pula, check what to see beside beaches in our other blog: Pula - the ultimate guide to exploring Istrias capital!
Golden Cape Beach
Golden Cape (Zlatni Rt), also near Rovinj, is a stunning natural oasis. This protected forest park boasts a series of pebble and rocky beaches, hidden coves, and secluded spots, ensuring you
find your own private haven. The crystal-clear waters are perfect for swimming, while the lush greenery provides shade and tranquility. Hike or rent a bicycle to explore the park's trails and
capture breathtaking coastal panoramas from viewpoints.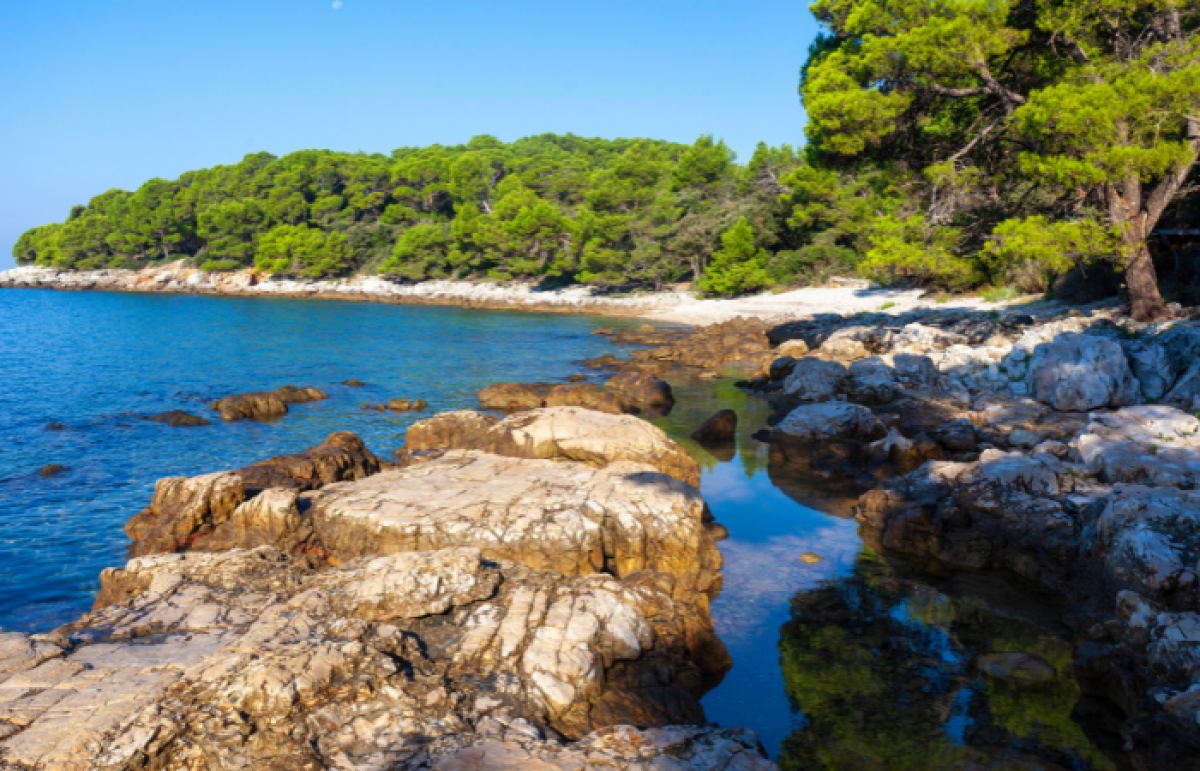 Bijeca Beach
Bijeca Beach in Medulin is a gem of the Istrian coast. With over a kilometer of sandy shoreline, it's perfect for sunbathers and sports enthusiasts. Shallow waters make it family-friendly, and the
sea breeze is great for windsurfing and kiteboarding. As one of the most popular beaches in Istria, Bijeca Beach is well-equipped with amenities, including beach bars, restaurants, and water sports rentals. Enjoy a game of beach volleyball or build sandcastles with your loved ones as you soak up the Mediterranean sun.
Cape Kamenjak Beaches
For those seeking a more adventurous and rugged beach experience, Cape Kamenjak, located on the southern tip of Istria near Pula, is a must-visit destination. This natural park encompasses a series of small pebble beaches and secluded rocky coves, offering a pristine und untouched coastal landscape. Explore the stunning underwater world through snorkeling or scuba diving. Don't forget to pack things for a picnic and enjoy a serene moment amidst the unspoiled beauty of Cape Kamenjak.
Lanterna Beach
Situated near the charming town of Poreč, Lanterna Beach offers a delightful blend of relaxation and entertainment. This pebble beach boasts crystal-clear waters, Blue Flag certification for cleanliness, and a host of amenities to ensure a pleasant beach day. Sunbeds and parasols are available for rent, and beachside cafes and restaurants provide delicious refreshments. Try water sports or take a leisurely walk along the beautiful Adriatic coastline. And pet owners will be especially delighted by the separate beach for dogs.
More about pet-friendly beaches, read in our other blog: Pet-friendly Beaches and Destinations. If you are interested in some of the best Istrian restaurants, check out more information in our blog: Some of the best Istrian Restaurants.
Conclusion
With sandy stretches, secluded coves, and rugged shorelines, Istria offers a beach for every taste. Pack your bags, head to Istria, and let the sun, sea, and serenity work their magic. Your beach paradise awaits!
If you need accommodation in a villa with a pool or an apartment during your visit to Istria, or if you need advice on the attractions you should visit, feel free to contact us!