Historic walls, fortresses overseeing the coast, mysterious castles, and stone streets brimming with echoes of the past – this is what will enchant you in parts of medieval Istria during your stay. Whether you are a passionate history enthusiast or just looking for an adventure, this blog will provide you with tips for exploring the rich medieval history of this beautiful peninsula.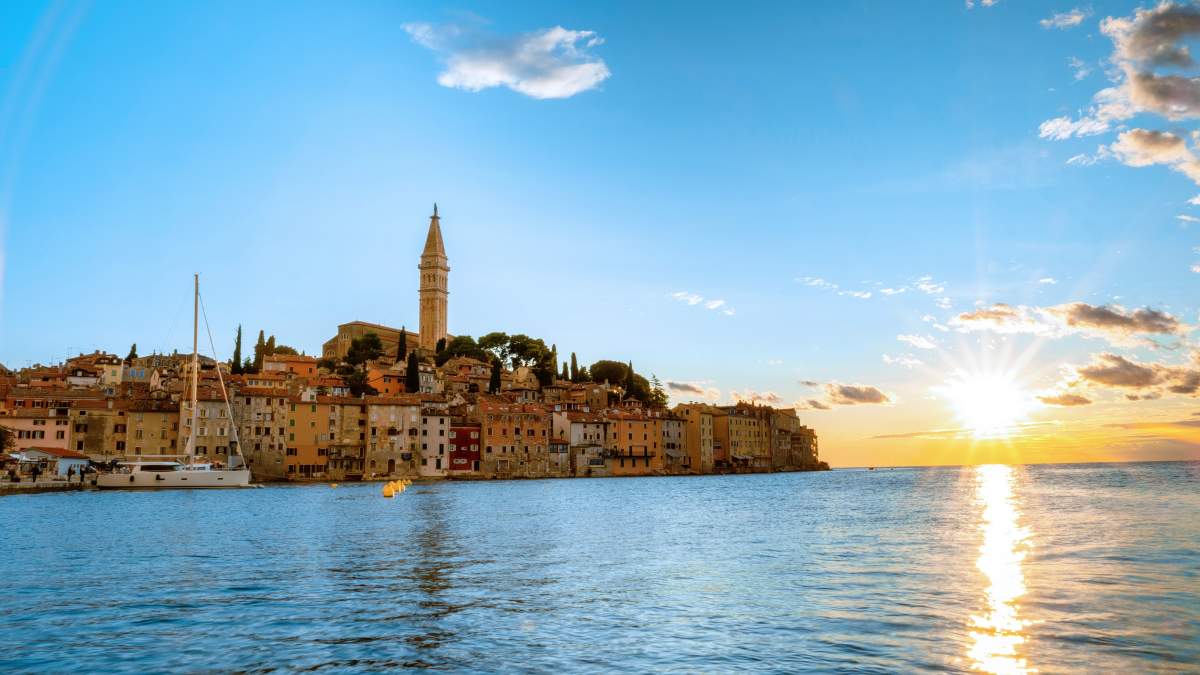 Tips for Exploring:
Plan Ahead - Istria is home to many historical sites, and it can be hard to decide which ones to visit. Make a list of places that interest you the most and plan your itinerary to make the most of your time.
Use a Guide - A guide can bring historical facts to life and explain the deeper meaning and context of each site you visit. They can also answer any questions you have and provide you with special information that you wouldn't find in tourist brochures.
Read About the History - Before you set off on your trip, read about the medieval history of Istria. Understanding the historical context will help you to appreciate the places you visit more deeply.
Visit Museums - Istria has many great museums that offer insights into the life and culture of medieval Istria. Don't miss the Archaeological Museum of Istria in Pula and the
Ethnographic Museum of Istria in Pazin.
Places you must visit
Given the vast historical wealth that Istria can boast, it's quite challenging to single out just a few locations that you must visit, but we've done our best to highlight diverse and the most interesting places on our largest peninsula.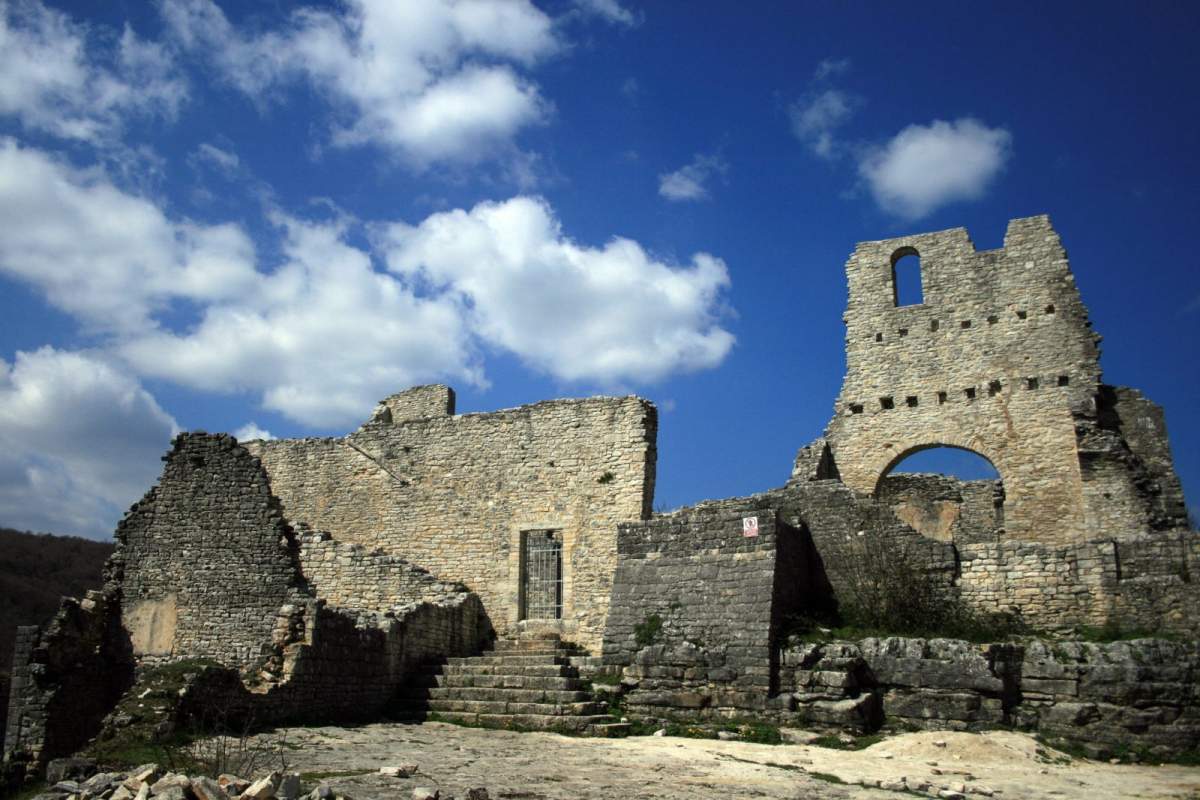 Dvigrad - This abandoned medieval town on top of a hill looks as though it has stepped straight out of a history book. As you wander through its ruins, you can imagine how it
once was a bustling center of the region.
Motovun Castle - This impressive castle sits atop a hill, offering stunning views of the surrounding vineyards and forests. Inside the walls, you'll find bustling shops, restaurants, and galleries that perfectly blend into the historical ambiance.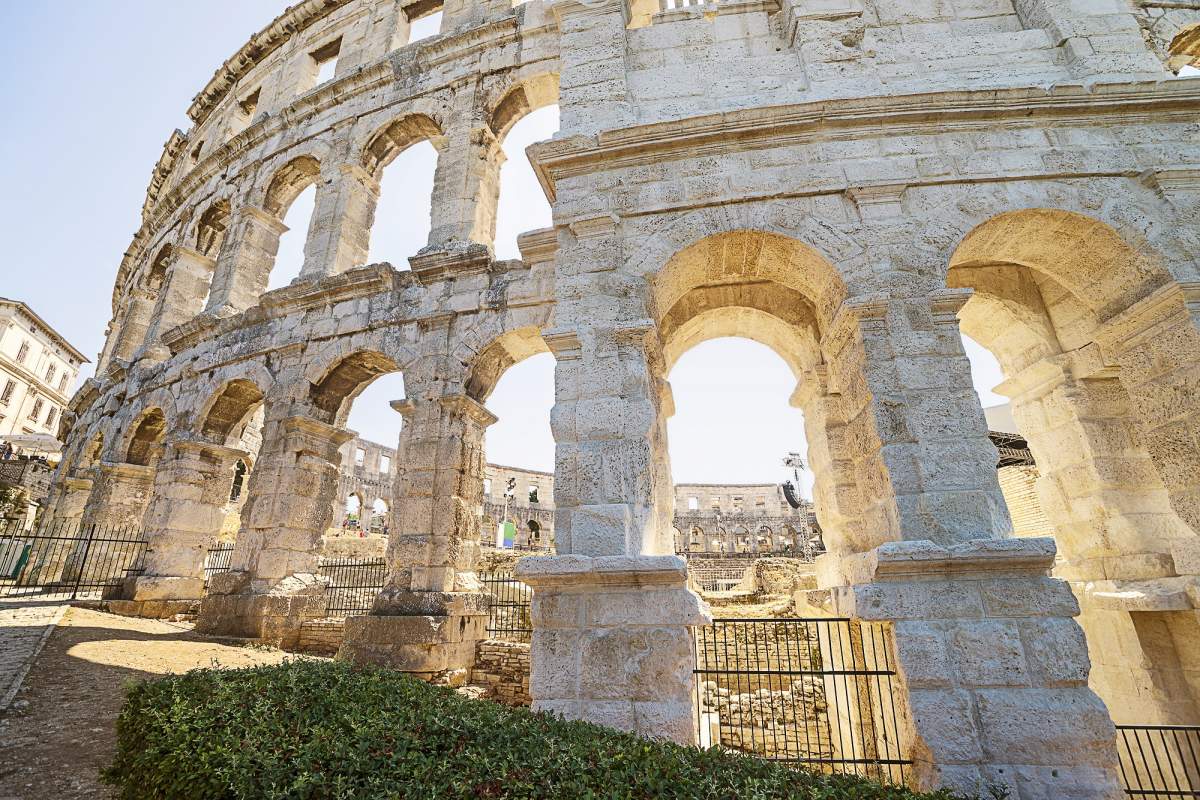 Pula - Known for its remarkably preserved Roman amphitheater, Pula is also home to many medieval landmarks. Visit the Old Town Hall and the Forum square, where you can
feel the spirit of the Middle Ages.
Euphrasian Basilica in Poreč - This UNESCO-protected monument is one of the best-preserved examples of early Byzantine art in the Mediterranean. The frescoes,
mosaics, and architecture will leave you in awe.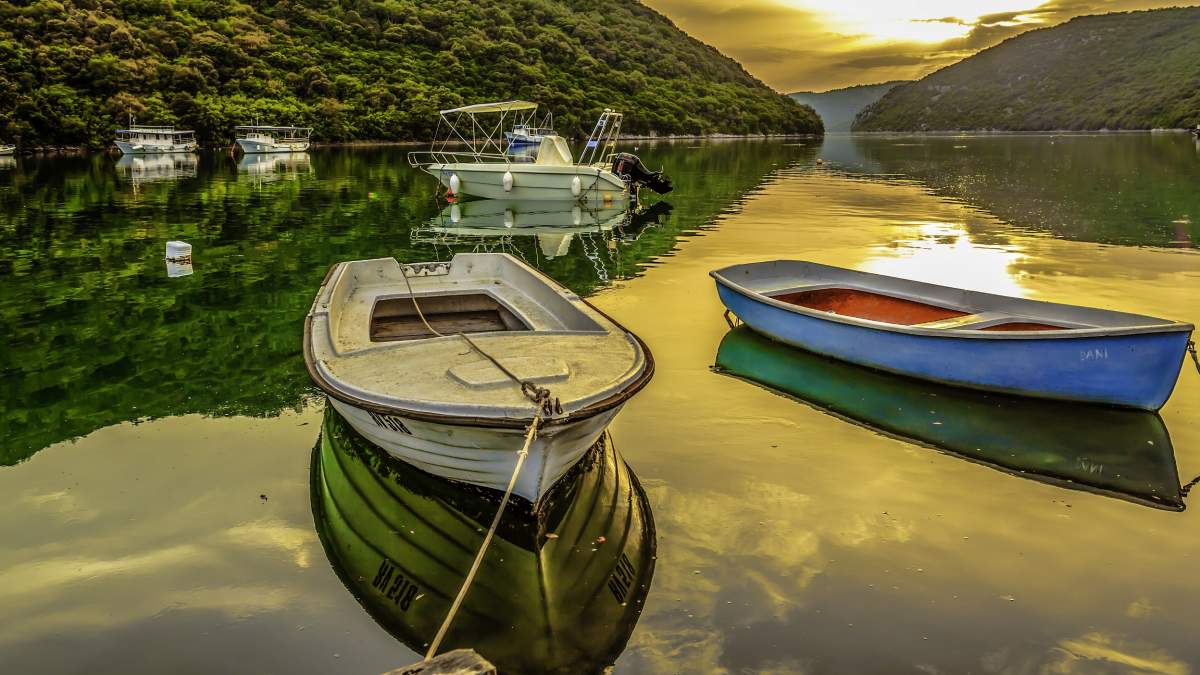 Lim Bay: This natural phenomenon, which resembles a fjord, was home to a Benedictine monastery in the 11th century. Today, you can enjoy the beautiful view and savor local cuisine at nearby restaurants.
Rovinj: With its picturesque old town, Rovinj is like an open-air museum. Narrow cobblestone streets, tightly packed houses, and the view of the sea make this town one of the most beautiful examples of medieval architecture in Istria.
Exploring medieval Istria is like a journey through time. Every castle, every fortress, every stone in the street has a story to tell. Happy exploring!