Coastal Villas or Inland Villas: Which to Choose?
When you decide to visit the beautiful Istria, a decision lies ahead that can shape your trip: are you choosing a seaside villa or one situated in the Istrian hinterland? The choice of accommodation is crucial for a memorable vacation experience.
Seaside Villas
The first image that comes to most people's minds when thinking about a vacation in Istria is a seaside villa. Imagining mornings with the sound of waves and a view of the Adriatic Sea is invaluable. Besides having the beach almost at your doorstep, inviting you for spontaneous swims and long walks, the tranquility and experience by the sea offer a kind of therapy and a sense of calmness. However, such an experience often comes with a certain price. During the peak season, popular beaches can be full of tourists, which for many diminishes the sense of privacy. Furthermore, with the stunning views often comes a higher price. And while some love the buzz of tourists and locals, others might find the proximity bothersome.
Inland Villas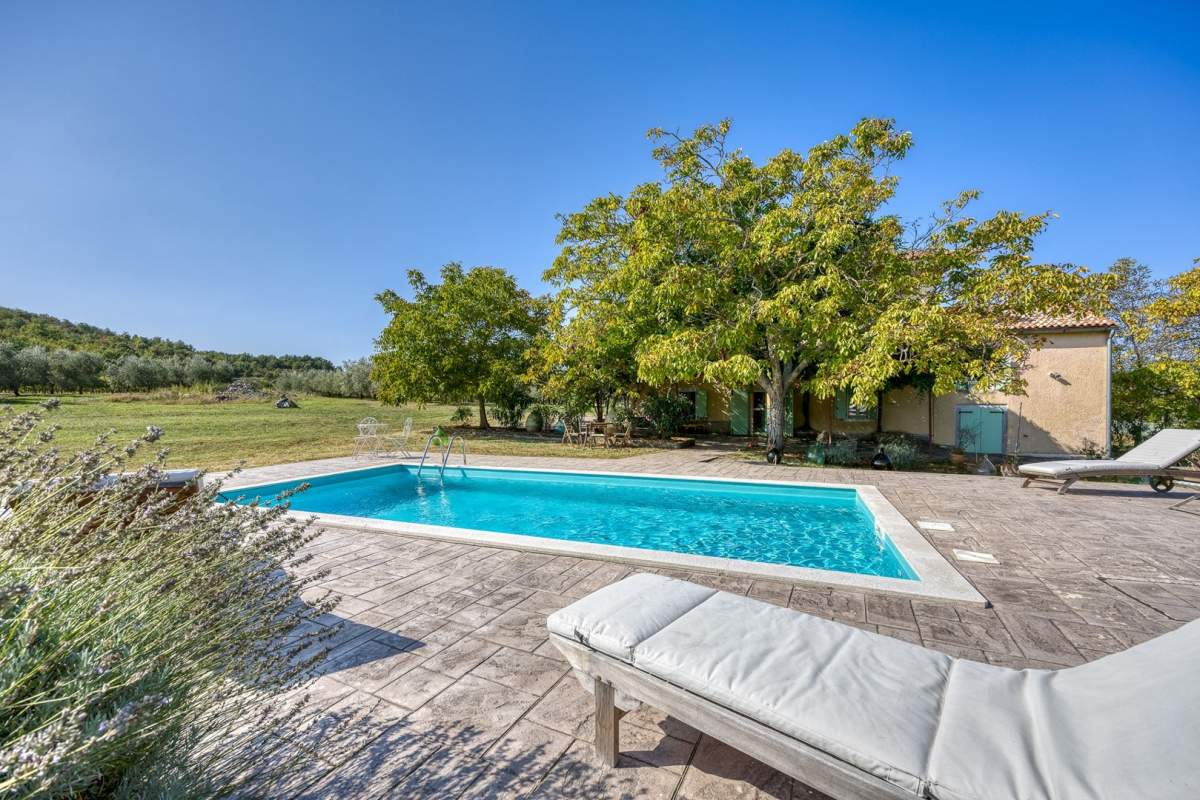 On the other hand, villas in the hinterland offer a completely different experience. Set in a quieter environment, these villas provide a deeper insight into the culture and traditions of Istria. Proximity to historical towns, vineyards, and the pulse of local life make for an authentic experience. Cost-wise, such accommodation is typically more affordable. However, the sun, sand, and sea are not right in front of your window. If beach activities are the main item of your vacation, you will have to factor in a daily drive to the coast.
Which option is right for you?
The choice between a seaside villa and an inland villa largely depends on what you're looking for. Families with children might prefer the immediate fun the beach offers, while couples could decide between a romantic seaside sunset or a cozy, secluded corner in the hinterland. Solo travelers might appreciate the peace of the hinterland over the coastline. Then, of course, there are personal preferences: beach lovers versus nature enthusiasts, or those whose trips are shaped by cultural landmarks. And let's not forget the financial aspect - luxury might mean a lavish seaside villa, whereas budget travelers might opt for the charms of the inland villas.
Exploring villa destinations in Istria
Rovinj stands out as a gem among seaside destinations, its cobblestoned streets echoing stories of the past, and the sea offering breathtaking views. Poreč and Umag also shine with their mix of history and seaside allure. Inland, the hilltop town of Motovun offers panoramic vistas, while Grožnjan, the "town of artists," pulsates with creativity. Buzet, with its truffle-rich forests, is the perfect destination for true gourmets.
Tips for booking
When it's time to book, it's essential to research and compare offers thoroughly. Trustworthy platforms, reviews, and early bookings or off-season reservations can make a huge difference. Think about the amenities that are a priority for you - maybe a pool for nighttime swims or high-speed Wi-Fi if work calls.
Regardless of whether you seek the tranquility of the hinterland or the sound of the waves, Istria offers something for everyone. It's essential to reflect on what you want from your vacation and tailor your choice accordingly. One thing's for sure: an unforgettable experience awaits you in Istria.