Istria - a synonym for superior gastronomic experience
If you want to experience the true charms of Istria, you need to explore beyond the coast into the center of Istria. It is in the peninsula's stunning green heart where the real magic lies. While driving through Central Istria, you will take in views of endless green vineyards, olive groves, ancient ruins, and medieval villages located on hilltops.
Buzet
Buzet, a place in central Istria where a lot of our luxury villas are, also known as the Truffle Capital of Istria, is a sleepy little town that offers a taste of the region's ancient history. It is worth paying a visit to the town's historic core to explore the 15th-century streets.
Distillery Aura
We all know that Istria is the land of wine, BUT, it is also known for it's traditionally made spirits. So if you are wondering what to do in central Istria, be sure to visit the nearby distillery, Aura.
Aura is Istria's most renowned distillery, famous for producing traditional Istrian liquors like biska and terranino. In addition to countless flavors of brandy and liqueur, Aura also produces award-winning gin and a variety of jams and chocolates.
The distillery can be visited without prior notice and you do not need to book an appointment. The friendliest and most welcoming staff will welcome you in with open arms and explain to you the process of making all those delicious goodies.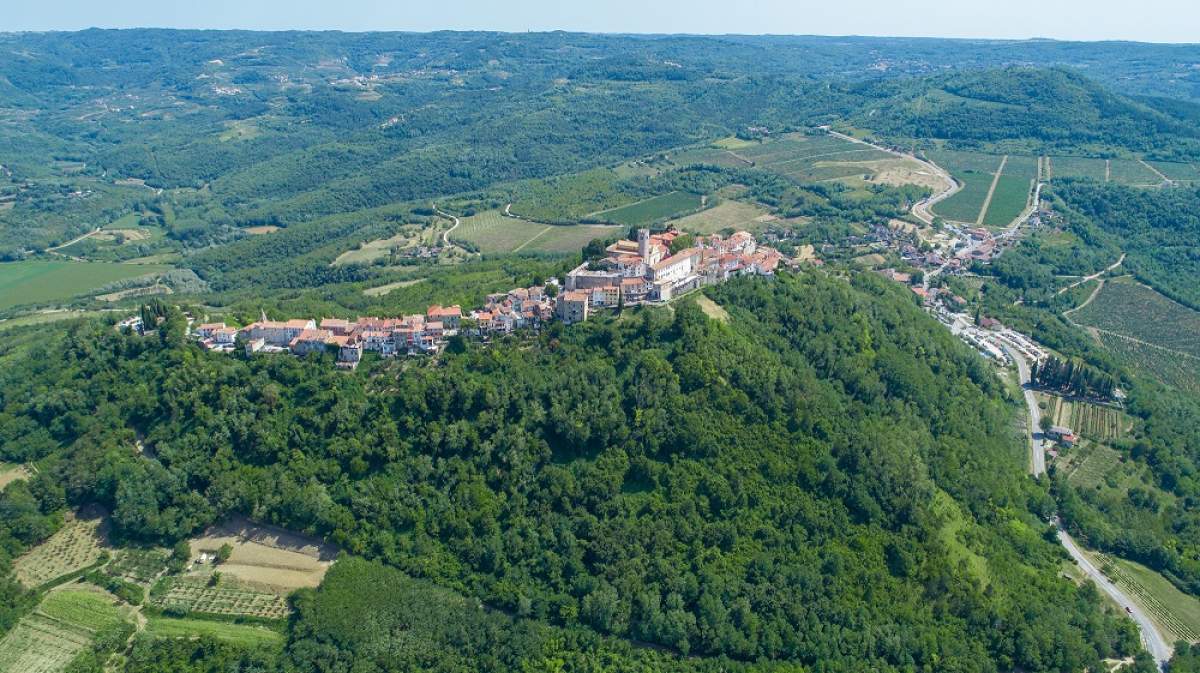 Istrian Brewery
If you are not a liquor or brandy kind of person, that is not a problem because Buzet has a top-notch brewery! The Istrian brewery aims to continue and keep this great image of the Istria region even in the brewing industry, by producing the popular "liquid gold".
Istrian Brewery is a leading brewer in the western part of Croatia, ready to manufacture large capacities and many different types and brands of beer. So if you find yourself in Buzet and ready to taste some liquid gold you can choose between a few brands such as: Istarsko, Favorit and Favorit Radler ( a combination of beer and fruit juice).
There is no dolce vita in Istria without a Biska or Terranino as an aperitivo or a cold beer on a summer day. We trust you will be responsible and won't drink and drive. If you do get a bit tipsy, contact us and we will find you a villa nearby in no time ;)